Thin Light Weight Sheeting Economy Tote (T-10)
This Thin Light Weight Sheeting Economy Tote is manufactured from Quality Lightweight 100% Cotton Sheeting 5oz. The bag's design has several vibrant colors to choose from and works great if you are on a budget since the bag is so inexpensive. The tote features 30" shoulder handle carrying straps great for slinging over the shoulder for easy pick up and go. This bag includes a large imprint area to billboard your logo and advertising message. Have a new product? This bag can be used to garner attention for your new products within the trade and to consumers, by helping to gain media exposure and/or providing replicas that your sales force can use to demonstrate your new products. The tote bag lightweight, economic design makes it ideal for conventions, shopping malls, tradeshows or travel agencies.
---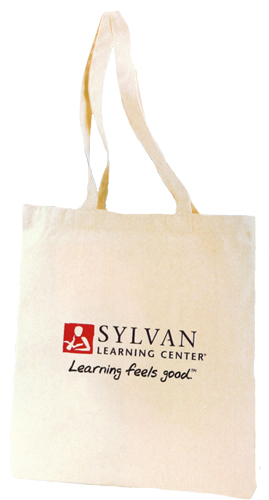 small canvas tote bags

Material: 6oz. Light Weight 100%Cotton Sheeting

Approx. Dimensions: 15"W x 16 "H
Bag colors: Army Green, Medium Pink, Black, Carolina Blue, Chocolate Brown, Forest Green, Gold, Hot Pink, Kelly Green, Lavender, Light Pink, Lime Green, Maroon, Natural, Navy, Orange, Purple, Red, Royal Blue, Sapphire Blue, Texas Orange, Turquoise, White, Yellow.

Minimum quantity For logo printing is 100
100
250
500
1000
2500
A/T-10


Natural

$

2.80




/piece

2.71




/piece

2.67




/piece

2.63




/piece

2.59




/piece

Special Sale
$1.87


/piece

1.83


/piece

1.69


/piece

1.58


/piece

1.54


/piece

B/T-10


Colors

$

4.18




/piece

3.89




/piece

3.62




/piece

3.28




/piece

3.22




/piece

Special Sale
$2.09


/piece

1.98


/piece

1.84


/piece

1.73


/piece

1.69


/piece

Printing Discount

First color running charge is FREE regularly $0.84 per bag
tote bags decoration:
Print:

1) Front center 10 "W x 8 "H